Elan Engineering Corporation
Electronic Design / Assembly
Elan Engineering Corporation, established in 1972, is an ambitious electronic design company with facilities located in Hinsdale, Illinois, USA. Our experience covers Analog, Digital, Microprocessor, and Software Design, together with small to large production runs. We are skilled at designing new products or updating and adding features to current customer products. We can also assist with obtaining UL or CE Certification on current/future products. Elan's Design/Assembly/Machine Shop Facilities include CAD equipment for creating machine/sheet metal drawings plus OrCAD Schematics and Printed Circuit Board layouts. Our machine shop equipment includes lathes, bandsaw, milling machines, drill presses, etc. for fast prototype manufacturing.


We take pride in customer satisfaction.
---

---


Design - We have specific contract engineering experience developing products using analog, digital and microcontroller devices for datalogging, liquid parameter monitoring, weather stations, and pump controllers to name a few. Our tools include schematic capture, printed circuit board, and mechanical CAD software plus complete machine shop facilities for prototype model making.



ReDesign - Many times a customer will have a current product requiring design update to add new features or replace an electronic component no longer available. See Design



PCB Design Layouts - Using our in-house CAD system, Elan Engineering can provide schematic capture, PCB design layout, autorouting, Gerber editing and Laser photoplotting for quick prototype development. Our electronic engineering experience is available to assist in reviewing your design to result in minimum redesign and changes.



Assembly - Elan Engineering has the facilities for fast prototype assembly plus production runs. We maintain a large inventory of both passive and IC devices, including popular microcontroller IC's and displays for customer's convenience when assembling prototype or small production runs.



Test - We have a full compliment of equipment for testing most analog, digital, and microcontroller designs. Furthermore, it is not unusual for us to make our own test fixtures when the particular electronic design testing requirements are very unique.



Equipment Repair - Once again our experience can benefit customers requiring electronic/mechanical repair. We can provide service/calibration services either within our facility or in the field.



UL/CE Certification - Our engineering capability includes designing and obtaining UL or CE or other agency approval/certification for your current product or new products.


---

---
Experts in utilizing MicroControllers in Design. We have the capabilities to implement several different microcontrollers into your product, including the Intel 8031 family, Motorola 6805 and 6811 series, Atmel 8515 and MEGA AVR Series, as well as the "PIC" line from MicroChip.




We normally have Processor IC's in-stock for quick development and initial production releases.
---
We have specific experience in the following products/instrumentation
Embedded Internet Applications
"WWW" Appliance Controllers
PC Interface Devices
Ampere Hour/Minute Recorders
Ampere Hour/Minute Controllers
DataLoggers
Environmental Monitoring - Liquid Parameters
Motor Speed Control
Chemical Addition Controllers
Cable/Harness Assemblies
Gaming Machines
Weather Stations
Rain Monitoring Systems
Remote Control (IR / RF)
Distance Ranging
Electronic Assembly
Pump Controllers
Power Supply Design
pH/ORP Measurement/Control
Ozone Generators
Product Designs utilizing Embedded Controllers
---
---
---
---
---
If you would like us to contact you regarding a project, fill out our Project Request Form and we will contact you directly
---
---
For More Information Regarding Product and Services:


Email:

wsk@elanengr.com

US Mail
W.S. Kowalski
Elan Engineering Corporation
POB 486
Hinsdale, Illinois
60522-0486
USA
---
---
Here's a few of our favorite Links.....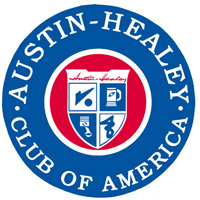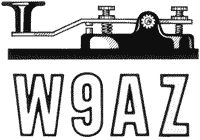 ---
You are Visitor Number -

---
---
Copyright © 1996 - 2018 Elan Engineering Corporation, info@elanengr.com
Created and maintained by Paul Mateer, aa9gg@elanengr.com

This Page was Last Updated Thursday, January 25, 2018

---